Venture into the city of the international airport, Incheon. Surrounded by the west sea, the city is all about versatility from the port, old downtown to sleek skycrapers. 
If you're especially into taking pictures of your travel memories, Incheon has plenty of wonderful photo spots ready for you! 
1. Wolmi Island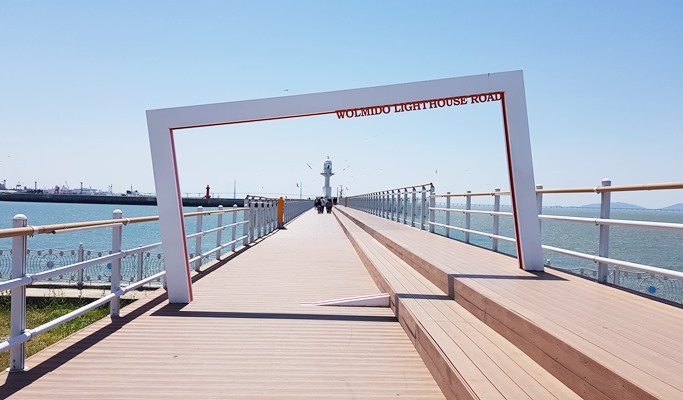 Wolmi Island is one of the must-see attractions in Incheon and it is a place for a perfect getaway from busy city life. Wolmi Island is a small islet with a spectacular view of the sea and the lighthouse. Wolmido Light House Road is one of the best photo zones in Wolmi Island. There is also an iconic 'Incheon' sign just like 'Iamsterdam' in Amsterdam, which is a popular selfie spot.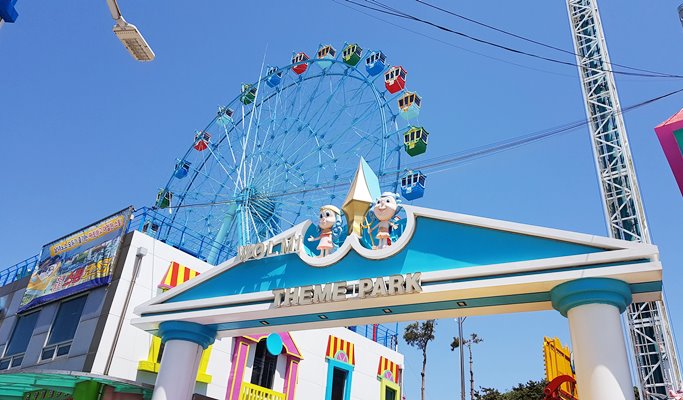 Wolmi Theme Park & My Land are the iconic theme parks in Wolmi Island that reminds of Coney Island in Brooklyn, New York. Like Coney Island, it is next to the sea and the attractions are very colorful and vintage. Biking and Disco Pang Pang are the most popular rides that you must try out!
2. Sinpo International Market Area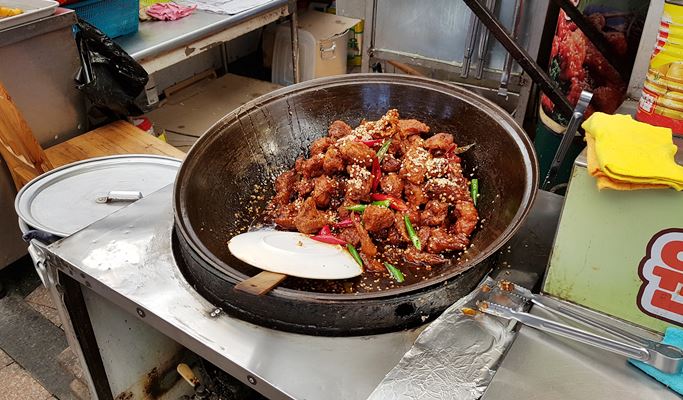 Sinpo International Market is a local market where you can try delicious local foods, such as chicken, dumplings, Konggalbbang (a Korean snack originally introduced by the local Korean Chinese people), and many more. The most popular food is Sinpo Dakgangjeong, which is a crunchy Korean fried chicken, and you will see the long queue in front of the shop even on weekdays.
3. Open Port Area (Gaehangjang)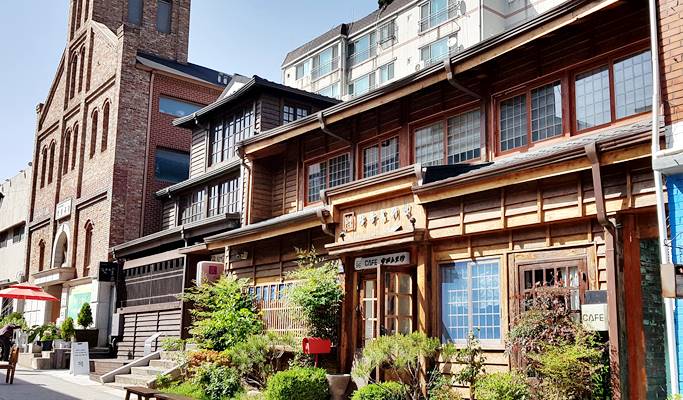 Since there are old remains of the first foreign settlers of Korea in the Open Port Area, you can take photos as if you have traveled back in time. You can also dress up as a character from Korean history, by renting Korean traditional hanbok or 19th-century costume! Visiting the Life Museum is highly recommend as well since you can see how the lifestyle of Koreans has evolved. Taking Instagram photos with the background of exhibitions is a plus!
4. China Town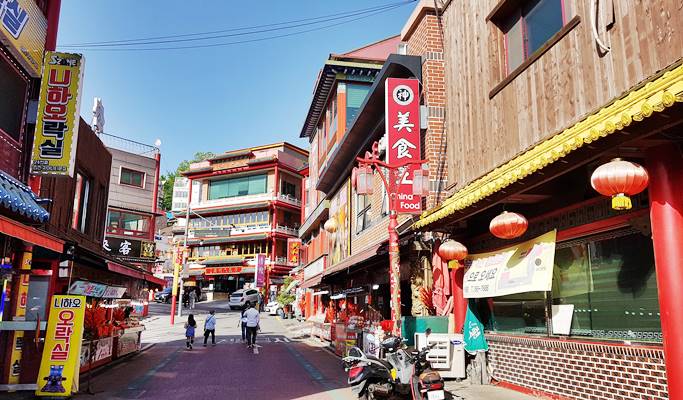 Just next to the Open Port Area, there is China Town, where you can experience the Chinese influence on the city and feel as if you are in China! There are also many good Chinese restaurants where you can try the Korean version of Chinese Food, such as Jajangmyeon (a noodle dish topped with a thick sauce made of chunjang), Jjamppong (spicy seafood noodle), and Tangsuyuk (sweet and sour beef or pork). The extravagant red color of the buildings makes the place photogenic!
5. Songwol-dong Fairy Tale Village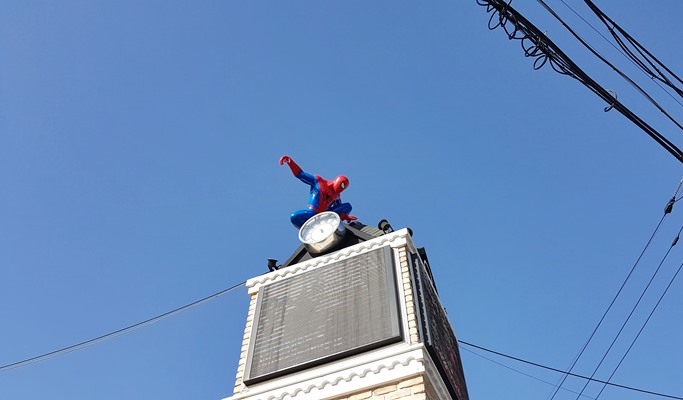 Last but not least, Songwol-dong Fairy Tale Village is strongly suggested to Instagram and TikTok lovers. It is a small residential area next to China Town, where you can see the fairy tale themed decorations on every corner and wall. Have fun trying to find all 10 landmark photo spots that include fairy tale characters, such as Pinocchio, Snow White, and Spider-Man!
Visit Trazy.com to find out more things to do in Incheon, the city where you can meet the past and the present.