Looking For Seomyeon John
Printer-friendly version
Back in 2003, when there were only two subway lines and every Busan traveler had to make their way through Seomyeon, there was a man named Seomyeon John. He lived in the station, and devoted his life to 'helping foreigners.' He was well known at the time, and got a cover story in the foreigner magazine that came before Haps. But I haven't seen him in a decade, and can't find anyone who remembers him.
In a hope to round up someone who knows something, or just hear another Seomyeon John story, I'm sharing the complete 68 page graphic novel I made about him. If you know anyone who was here in the early aughts, please show this to them! I'd love to know what happened to my friend.
Thank you for reading. If you know anything about John, e-mail me at ryan@ryanestrada.com
If you don't, and you just want more free comics, go to www.ryanestrada.com
If you want to help me keep making comics, visit my Patreon!
---
Mon, 08/18/2014 - 11:22
#2
Re: Looking For Seomyeon John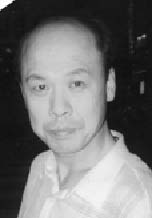 I believe this is the story you're referring to from the Sept. 2002 issue of 'The Beat'.

I am Seomyeon Man. Can I Help You?
Tue, 08/19/2014 - 22:50
#4
Re: Looking For Seomyeon John
That was a great read, thanks! I thought something was familiar with the artwork, and then on going to your website realised that I'd seen your "Learn to read Korean in 15 minutes". Loving your work!
Login
or
register
to post comments