I'm Back!
Printer-friendly version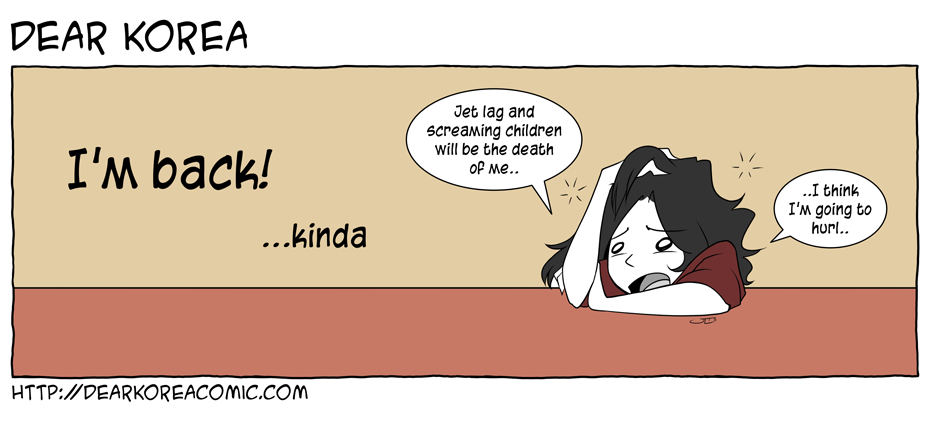 That's right, I'm back! While I may not be at 100% just yet, I'm happy to say that after an amazing month with loved ones and an endless stream of artery clogging food, I've returned to the land of kimchi and soju. Sadly, every single portion of my trip home had at least one crying baby. When you take into consideration that I was in the air for almost 20 hours and on a bus for around 4, you can only imagine how miserable I was by the time I got home. To top it off, I'm fairly certain that I caught the flu at some point during this trip.
Anyways, I'll be back to pushing out new comics as soon as I can. I apologize in advance if this comic (as well as any others after) look a little odd. While stateside, I got a new tablet as a super late birthday gift from my amazing friends. Though I'm trying to get used to actually drawing on a screen, I'm so insanely happy to have this in my life. Here's hoping I can eventually make comics a little faster!
---
Jen Lee's Dear Korea
Got any questions, comments, or maybe even some delicious cookies you want to send through the internet? Feel free to contact us at dearkoreacomic at gmail dot com.

You can also leave comments on the comic's Facebook Page!
---