Getting Old
Printer-friendly version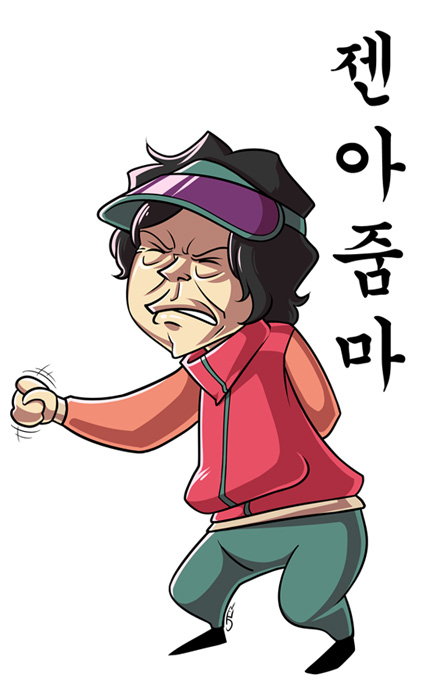 Hey guys, sorry to say that there won't be a comic this week. Life seems to get insanely busy at the weirdest times, no? I hope everyone is having a great summer so far!
While there is no comic, I hope this picture of me as an ajumma will do for now. My birthday was this week (technically, just an hour or so ago), and I'm feeling insanely old. I'll be an ajumma before it anyway. For anyone that doesn't know what an ajumma (아줌마) is, it's basically a title given to middle aged women. While being a middle aged woman doesn't make one stand out in any way, Korean middle aged women are something else.  I will be sure to cover more on this topic in future comics.
Ugh, so old. I can already smell death on me. Is it normal to feel this unaccomplished at 25? Oh jeez, I'm 26 in Korean years. Please excuse me while I go lie down before I fall over and break my hip. Don't mind me, I've been getting this way ever since my 10th birthday.
---
Jen Lee's Dear Korea
Got any questions, comments, or maybe even some delicious cookies you want to send through the internet? Feel free to contact us at dearkoreacomic at gmail dot com.

You can also leave comments on the comic's Facebook Page!
---