Dear Korea #33 - Unnecessarily Stubborn
Printer-friendly version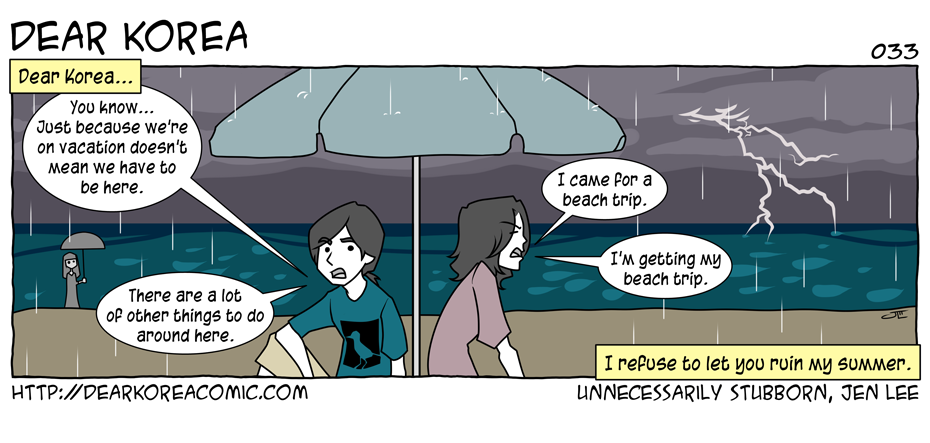 I hope everyone is enjoying or did enjoy their vacation time! I know I did, even if it was a bit short. Some of that rain didn't help, as it made me a little sick, but whatever. It's all about making the best with what you've got, right?
With that mentality, I had a pretty awesome vacation.
On that note, I just want to say that this comic has some of the best readers in the world ♥
---
Jen Lee's Dear Korea
Got any questions, comments, or maybe even some delicious cookies you want to send through the internet? Feel free to contact us at dearkoreacomic at gmail dot com.

You can also leave comments on the comic's Facebook Page!
---