Dear Korea #140
Printer-friendly version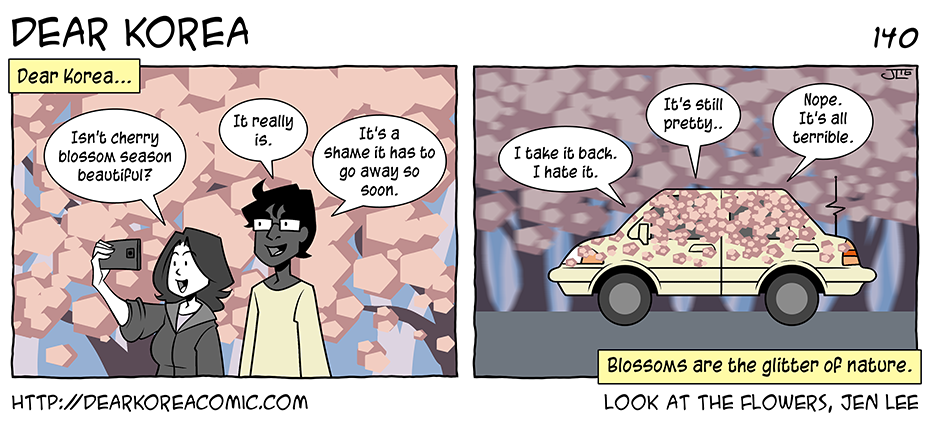 Yo! Long time no see! I guess putting together a book and an exhibition ended up taking a little longer than expected. The good news is that the book is available for purchase for everyone living in Korea, so that's pretty awesome. I'm still in the process of figuring out some things before making it available for international orders, so I do apologize to everyone who's been waiting.
It's sad that even when I update, this comic is still about a week or two late. I don't know about any other areas, but all the cherry blossoms are gone down here in Gwangju. As beautiful as it all was, I didn't realize how dangerous it could be to drive through a glittery rain of pink petals on a humid, yet windy day. The important part is that it was fun.
I really hate drawing cars..
---
Jen Lee's Dear Korea
Got any questions, comments, or maybe even some delicious cookies you want to send through the internet? Feel free to contact us at dearkoreacomic at gmail dot com.

You can also leave comments on the comic's Facebook Page!
---