Dear Korea #094 - How Do You Like Them Apples?
Printer-friendly version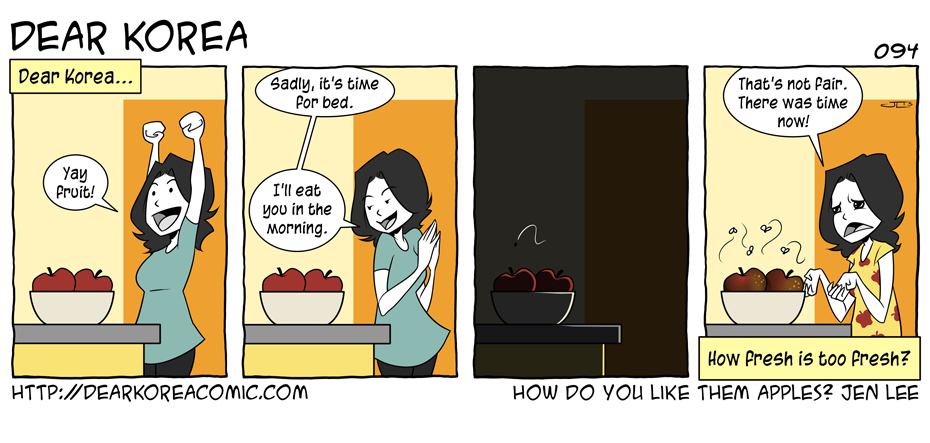 Happy Monday! I'm sure the majority of you living in Korea might be busy on vacation right now, but for those of you that aren't, I hope you dig the new comic!
Maybe it's because it's hot out, but I'm learning very quickly just how quickly fruit can go bad when it's out of the fridge. Even when I keep my produce chilled, nothing seems to last very long. Some people have told me that this is because of how organic things are around here. I guess that would make sense, seeing how most of the stuff I buy happens to be from local farmers. Still, it makes things very sad and stinky when I'm gifted with a box of apples that won't last much longer than a couple of days.
Sigh~ Stuff like this makes me wonder if I should just invest in a bigger fridge to hold my expensive fruit. Why must apples be so delicious and nutritious?
---
Jen Lee's Dear Korea
Got any questions, comments, or maybe even some delicious cookies you want to send through the internet? Feel free to contact us at dearkoreacomic at gmail dot com.

You can also leave comments on the comic's Facebook Page!
---