Dear Korea #046 - Too Young For This Stuff
Printer-friendly version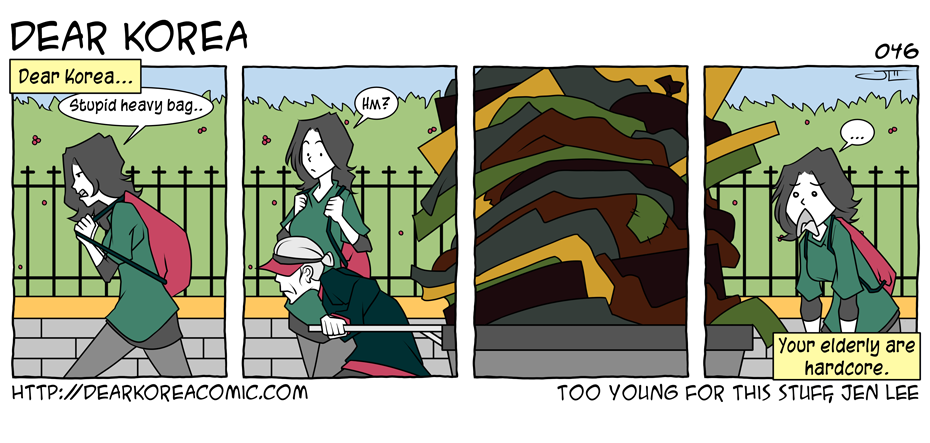 After being raised to treat old people as if they were the most fragile beings in the world, Korea turned out to be a bit of a shock to me. I often have to fight myself to not rush over and carry the ton of trash I see these old men and women dragging around. Yes, I have tried, and I have been dismissed many times.
Kind of makes you wonder what the next generation of Korean elderly will be like? I mean, you see these grandmothers lugging around stacks of boxes on their heads, and then you see girls in their 20′s whining about how heavy their purses are.
If I had to throw down with an old person in Korea, no matter their size, I think I'd have to put my money on them.
---
Jen Lee's Dear Korea
Got any questions, comments, or maybe even some delicious cookies you want to send through the internet? Feel free to contact us at dearkoreacomic at gmail dot com.

You can also leave comments on the comic's Facebook Page!
---